The 1st Troubleshooting Contest (DATAHOTEL CUP)1st Day PhotoReport
"Troubleshooting Contest 1(DATAHOTEL CUP)" held on March, 7 and 8 2014 in Osaka Information and Computer Science College.
This contest held for Students of Cisco Networking Academy members. And this contest is team system of one set of five people.
Schedule is below.
March 7(Fri)
A presentation from Koichi Ise DATAHOTEL and Kohei Hayakawa from Cisco systems.
Tips.
Team introduction.
Prior environmental construction.
March 8(Sat)
Contest .(8 questions)
Grading.
Award Ceremony.
Below is first day.
In the morning "Presentation"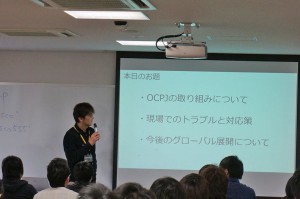 MC is Kimura. She is a committee of this contest. And a presentation from Ko Ise DATAHOTEL and Kohei Hayakawa Cisco systems.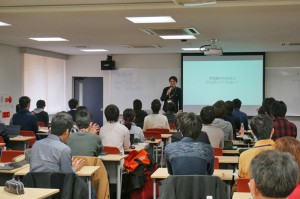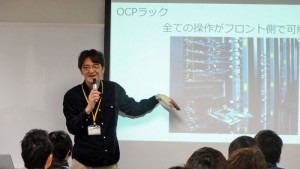 Ise talked about three thema,"Activities of OCP", "Trouble shooting on site", "Global development of future".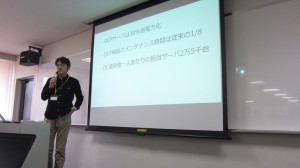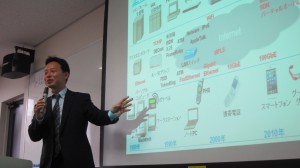 Hayakawa talked about "About IoT", "What engineer is useful at the future? ~Good experience for student time~".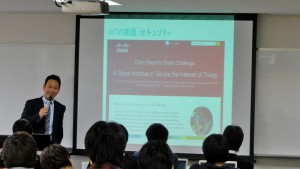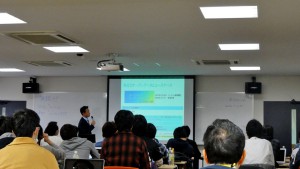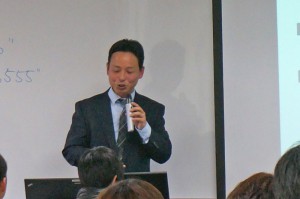 After noon "Team introduction/Prior environmental construction".
From after noon, We introduced entry teams and support staff,  contest committees.
Then, participants are construction their environment of the contest.
Team Introduction
【Anabuki Information civil service college team】 【ECC Computer college team】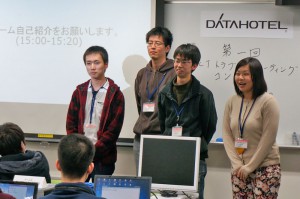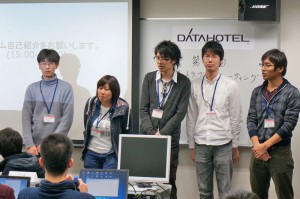 【Japan Electronics College team】 【KINKI UNIVERSITY team】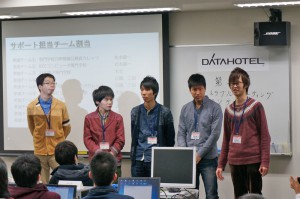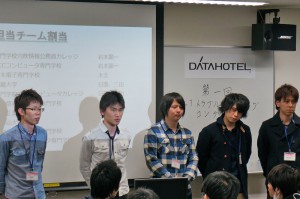 【Anabuki Computer College team】 【Aso BUSINESS COMPUTER FUKUOKA COLLEGE team】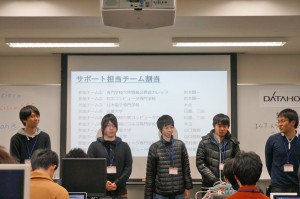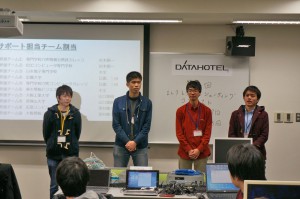 【OSAKA INSTITUTE OF TECHNOLOGY team】 【TEZUKAYAMA UNIVERSITY team】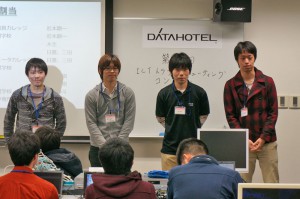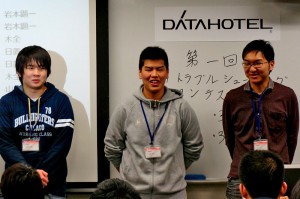 【Hiroshima Computer College team】 【Osaka Information and Computer Science College team】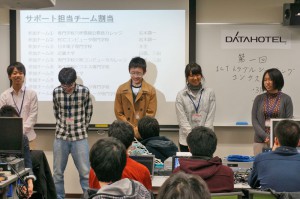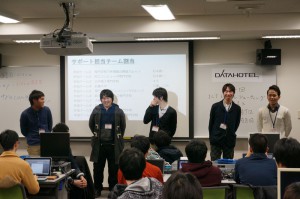 Configuration
Pre-settings are LAN setting of the A company. A company has 2floor, and there are the sales department, the administration department, the general affairs department, and Development department.
participants are setting routers and switches. The A company is the site of troubleshooting contest at next day.
First day is the end.
Next, second day report. Detail refar from here.